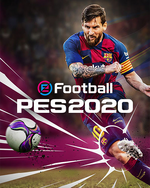 Pro Evolution Soccer 2020
(
PES 2020
) also known in japan as
Winning Eleven 2020
is a football simulation video game developed by PES Productions and published by
Konami
announced at E3 2019 on 11 June 2019. The game will be the 19th installment of the
Pro Evolution Soccer
series and will be launched on Microsoft Windows, PlayStation 4, and Xbox One on September 10, 2019 (and Sept. 12 for these platforms in Asia). The new game features a name change this year with the addition of the 'eFootball' within the title symbolizing a push in the online gaming space with a focus on PESLeague and eFootball.Pro tournaments.
Games
Create blog post
Blogs
Pro Evolution Soccer 2017 (officially abbreviated as PES 2017, also known in Japan as Winning Eleven 2017) is the 16th installment in the Pro Evolution Soccer series. On 25 May 2016, Pro Evolution Soccer 2017 was announced and scheduled to be released on late 2016 on PC, Xbox 360, Xbox One, PlaySta…

Read more >

What do you all think of the latest game in the PES series? What console do you have it for? Better than other installments? What's your favorite team?

Read more >
See more >
Azure Dreams ▪ Beatmania • Boktai • Bomberman • Bonk • Castlevania • Coded Arms • Contra • Dance Dance Revolution • Ephemeral Fantasia • Far East of Eden • Frogger • Ganbare Goemon • Gradius • Guitar Freaks and Drum Mania • Lost In Blue • Love Plus • Metal Gear • MLB Power Pros • Nano Breaker • Pro Evolution Soccer • Rocket Knight • Rumble Roses • Shadow of Memories • Silent Hill • Star Soldier • Suikoden • Sunset Riders • Taisen Puzzle-Dama • Tokimeki Memorial • TwinBee • Vandal Hearts • Wonder Boy
To request an affiliation with these Konami wikis, please follow this link.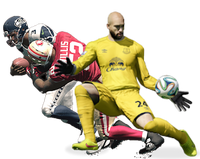 Community content is available under
CC-BY-SA
unless otherwise noted.